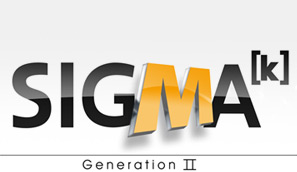 Privacy / Disclaimer
Disclaimer
SigmaK Remote Bluetooth Heater Controller – Generation II.
SigmaK application is protected by copyright and may be not reproduced without the expressed written permission of SBI Sanyco Sleeping You may use SigmaK application on all Android and iOS computing devices used for both personal and commercial use under restriction described below.
By installing this software on your device you are accepting agreement between you and company SBI Sanyco Sleeping based in Poland, which has all rights to this application.
Making additional copies of the software is permitted. The only one channel of distribution for this application is permitted, and it is official Google Apps Store or Apple App Store.
SBI Sanyco Sleeping has authorized 3rd company Gisko-Tech Limited based in UK to servicing, maintaining, product development, and collecting information about used devices called "Bluetooth Remote Heater Controller".
Gisko-Tech Limited will use this data only for supporting, maintaining, and product development.
The software contains specific solutions and you may not decompile, reverse engineer, or disassemble. You may not modify, adapt, translate, rent or sublicense (including offering the software to third parties on an application service provider or time-sharing basis), assign, loan, resell for profit, or distribute the software, disks or related materials or create derivative works based upon the software or any part thereof, without the expressed written permission of SBI Sanyco Sleeping
Privacy Policy
This Privacy Statement governs your use of the SigmaK Remote Heater software application created by Gisko-Tech Limited for SBI Polska Sp. o. o. for use on a mobile device ("the Application"). The Application includes a Bluetooth interface for communication with SigmaK Remote Bluetooth Heater offered by SBI Polska Sp. o. o., WiFi connection to registration server, and local database for storing serial ID of device called SigmaK Remote Bluetooth Controller.
1. CONSENT TO PROCESSING OF INFORMATION.
By using the Application, you are consenting to the Processing of User Provided and Automatically Collected Information (defined below) as set forth in this Privacy Statement. "Processing" means the collection, use, storage, combining, disclosure, or deletion of information about you or your use of the Application.
All processing of information will take place in the United States and European Union. If you reside outside the U.S. or European Union, your information will be transferred to the U.S. and European Union where it will be processed and stored under U.S. and European Union privacy standards. By using the Application and providing information, you consent to such transfer to, and processing in, the U.S. and European Union.
If you have downloaded the Application by mistake, please go to Section 5 concerning "Uninstalling the Application."
2. INFORMATION COLLECTED.
User Provided Information. We may use your User Provided Information from time to time to provide you with information and notices.
Registration purpose: Registration is obligatory. If you do not register you can still use the app on your mobile device, but controlling of the device SigmaK Bluetooth Remote Controller is not possible, and SBI Sanyco Sleeping will not accept guarantee for this product.
All information you enter will be stored in database server over secure connection. However, you will not be able to access the information from other devices (e.g. mobile or computer), and other features may also not be available.
Information for registering. To register the Application you will be asked to accept for sending of the following information:
(1) Email address; (2) IP address; (3) Remote Heater Controller ID; (4) Your phone Model; (5) OS version.
These information except email address are prepared for sending automatically. User is requested about putting email address and accept terms and conditions.
The purpose of gathering these information is providing the best quality of product and his development, identification market trends in the field of mobile devices, providing guarantees for the expected period of use.
Email address is not obligatory, however necessary if user would like to send opinion or any other suggestion to the company SBI Polska Sp. z o.o.
3. SOCIAL NETWORK SETTINGS
Automatically Collected Information.
In addition, the Application may collects and stores certain information automatically such as. The Application does not collect your mobile device ID, but creates a unique alphanumeric ID for each installation of the Application on a device and uses that ID for internal operations (e.g. sending and receiving data packets to and from the server).
4. DISCLOSURE TO THIRD PARTIES.
User Provided Information and Automatically Collected Information is disclosed to third parties only as described herein. We may disclose this information:
as required by law, such as to comply with a subpoena, or similar legal process;
when we believe in good faith that disclosure is necessary to protect our rights, protect your safety or the safety of others, investigate fraud, or respond to a government request;
to trusted service providers who work on our behalf. These service providers must agree to adhere to the rules set forth in this Privacy Statement. They are not permitted to use this information for independent purposes; and
if there is a merger, acquisition, or sale of all or a portion of our assets.
5. UNINSTALLING THE APPLICATION.
You can stop all collection of information by uninstalling the Application through use of the uninstall processes available on your mobile device or the mobile application marketplace or network.
6. DATA RETENTION.
We will retain User Provided Information for as long as you use the Application and for a reasonable time thereafter. If you would like us to delete any User Provided Information, please contact us at remote@sbipolska.pl and we will respond in a reasonable time. Please note that some or all of the User Provided Information may be required in order for the Application to function properly, and we may be required to retain certain information by law.
7. SECURITY.
We provide physical, electronic (including encryption), and procedural safeguards to protect the information we process. For example, we limit access to this information to authorized employees and contractors who need to know the information in order to operate, develop or improve our Application. Please be aware that although we endeavor to provide reasonable security for information we process, no security system can prevent all potential security breaches.
8. CHANGES.
This Privacy Statement may be updated from time to time for any reason. We will notify you of any changes to our Privacy Statement by posting the new Privacy Statement here http://www.sigma-k.de/privacy.php. You are advised to consult this Privacy Statement regularly for any changes.
CONTACT US.
Questions on privacy matters should be sent by email to: info@sanyco.nl.
Kontakt | Impressum